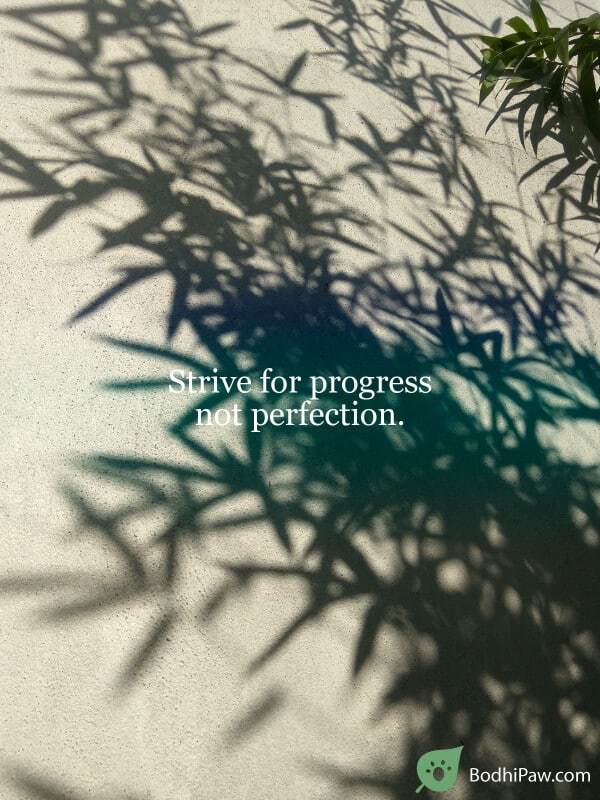 STRIVE FOR PROGRESS, NOT PERFECTION
The pursuit for perfection often backfires. For many of us, it causes stress level to rise rapidly and often, instead of achieving perfection, we get stuck with procrastination instead.
I'm not saying that it's wrong to pursue perfection; I'm saying that there is a better way to do it — by taking baby steps, by striving for gradual progress.
And don't forget to celebrate and enjoy small progresses, celebration helps to reinforce our habit of always striving to improve, to make progress.
---
Did you like this photo or article?
---
License
This article and the accompanying quote photo(s) are licensed under this Creative Common license. So feel free to use it on your blog or anywhere you like!

Attribution-NonCommercial-NoDerivs
CC BY-NC-ND