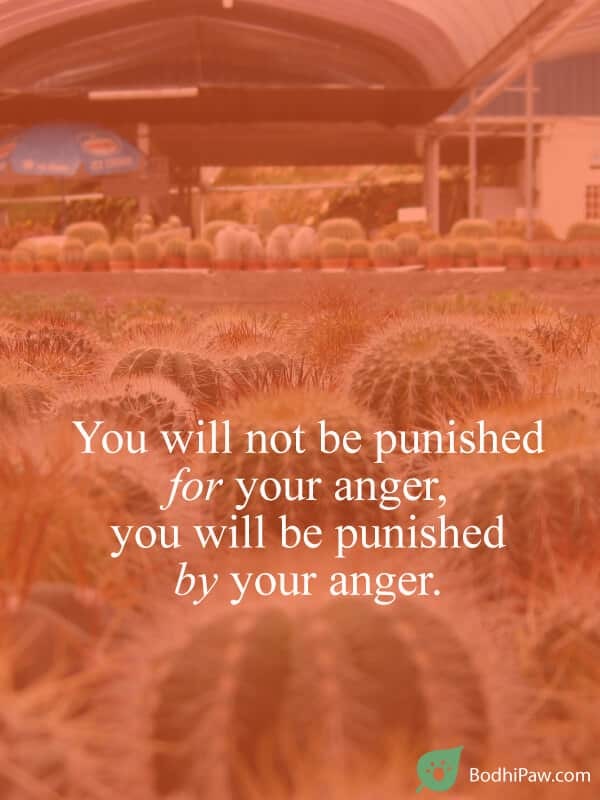 YOU WILL NOT BE PUNISHED FOR YOUR ANGER, YOU WILL BE PUNISHED BY YOUR ANGER
As a grown-up, no one is going to punish you for your anger, not unless you allow it to manifest into physical actions that harm other people.
You will, however, be punished by anger itself. Anger clouds your clarity in judgement, it affects your mental health.
---
Did you like this photo or article?
---
License
This article and the accompanying quote photo(s) are licensed under this Creative Common license. So feel free to use it on your blog or anywhere you like!

Attribution-NonCommercial-NoDerivs
CC BY-NC-ND