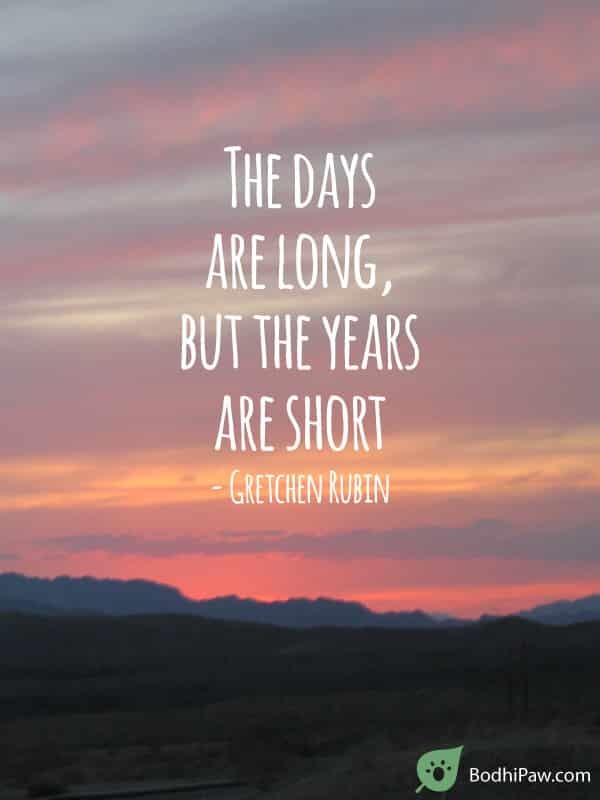 THE DAYS ARE LONG BUT THE YEARS ARE SHORT
In her book The Happiness Project, in regards to the tiring long days when bringing up your kids, author Gretchen Rubin said, the days are long but the years are short.
This quote can very well be applied generally to life itself.
We feel that a single day is long, especially true if you're going through a difficult time — every minute feels like a life time, every hour feels like an eternity.
However, looking back at it after a few years, you will undoubtedly think that time seemed to passed by so quickly — the years seem to be so short, almost too short.
So treasure every minute of your day with your kids, your work, your life.
We may not have a way to prevent "short" years, but at least we can strive to make them meaningful
.
---
Did you like this photo or article?
---
License
This article and the accompanying quote photo(s) are licensed under this Creative Common license. So feel free to use it on your blog or anywhere you like!

Attribution-NonCommercial-NoDerivs
CC BY-NC-ND