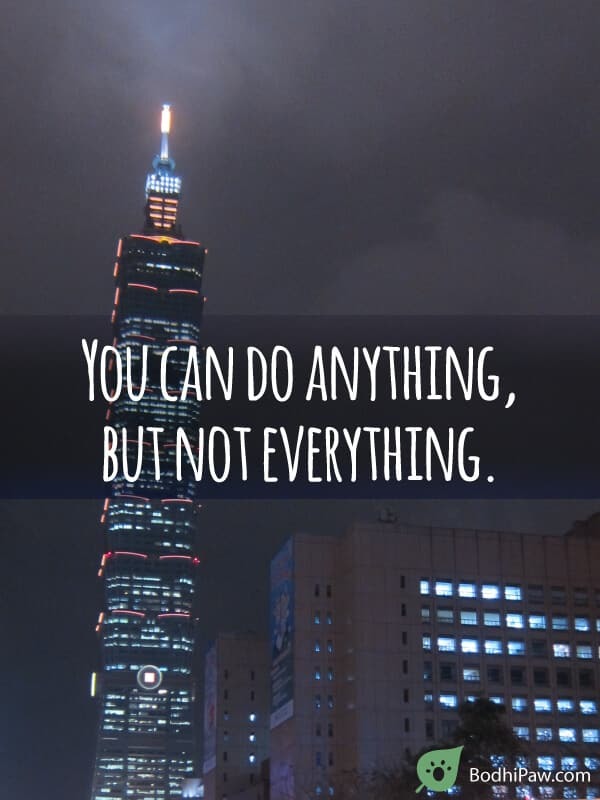 YOU CAN DO ANYTHING, BUT NOT EVERYTHING
You can do anything you want. If you like to paint, you can paint. If you want to launch a blog, you can launch a blog. If you want to read one book a day, you can do it.
But you can't do everything, not if you want to be truly productive and effective.
To do everything is to become the jack of all trade, master of none. It's better to be great at something, rather than be good at nothing.
So be mindful of how you spend your energy and attention, be choosy of what you do — do what's really truly important.
---
Did you like this photo or article?
---
License
This article and the accompanying quote photo(s) are licensed under this Creative Common license. So feel free to use it on your blog or anywhere you like!

Attribution-NonCommercial-NoDerivs
CC BY-NC-ND