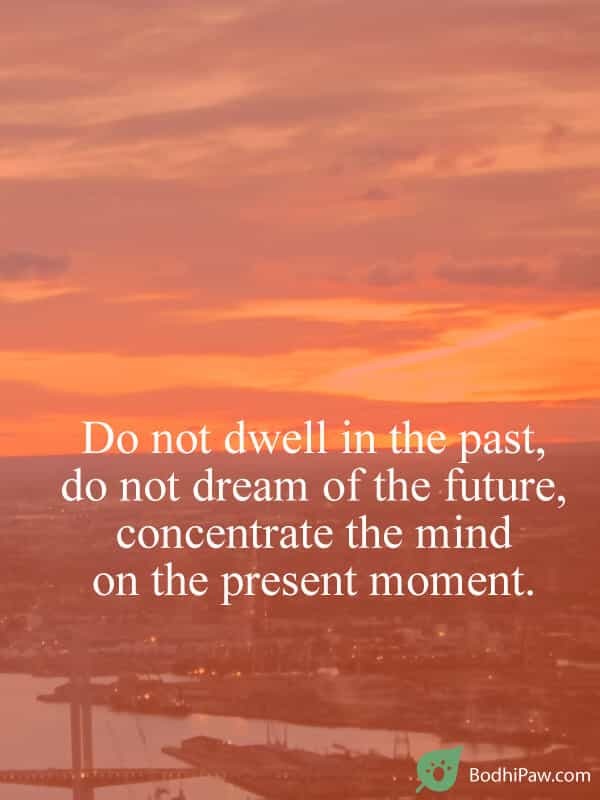 DO NOT DWELL IN THE PAST, DO NOT DREAM OF THE FUTURE, CONCENTRATE THE MIND ON THE PRESENT MOMENT
Too often we mis-spent our time indulging ourselves in past glories or blaming ourselves of past mistakes.
Sometimes we become too obsessed with future dreams, ignoring the only thing that we must work with to achieve those dreams – present moment.
Yet, the present moment is really all that we have. We can't change the past, and the future changes based on our actions today.
So be mindful of your thoughts, and focus on the present moment.
---
Did you like this photo or article?
---
License
This article and the accompanying quote photo(s) are licensed under this Creative Common license. So feel free to use it on your blog or anywhere you like!

Attribution-NonCommercial-NoDerivs
CC BY-NC-ND