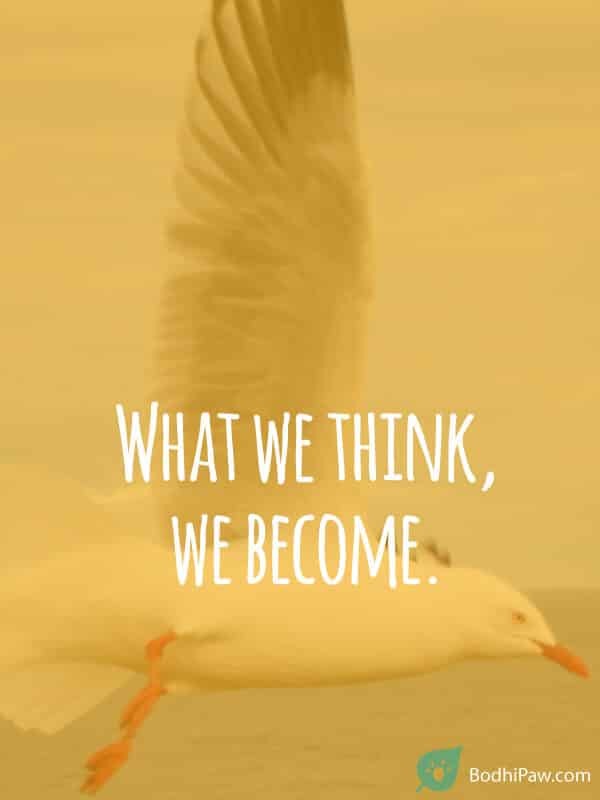 WHAT WE THINK WE BECOME
We are the product of our thoughts. Wrong actions stem from wrong thoughts.
This isn't to say that we should feel guilty for having bad thoughts, but we should pay extra attention to what we're thinking and not to let bad thoughts manifest themselves.
On the other hand, we should actively encourage positive thoughts in ourselves.
---
Did you like this photo or article?
---
License
This article and the accompanying quote photo(s) are licensed under this Creative Common license. So feel free to use it on your blog or anywhere you like!

Attribution-NonCommercial-NoDerivs
CC BY-NC-ND