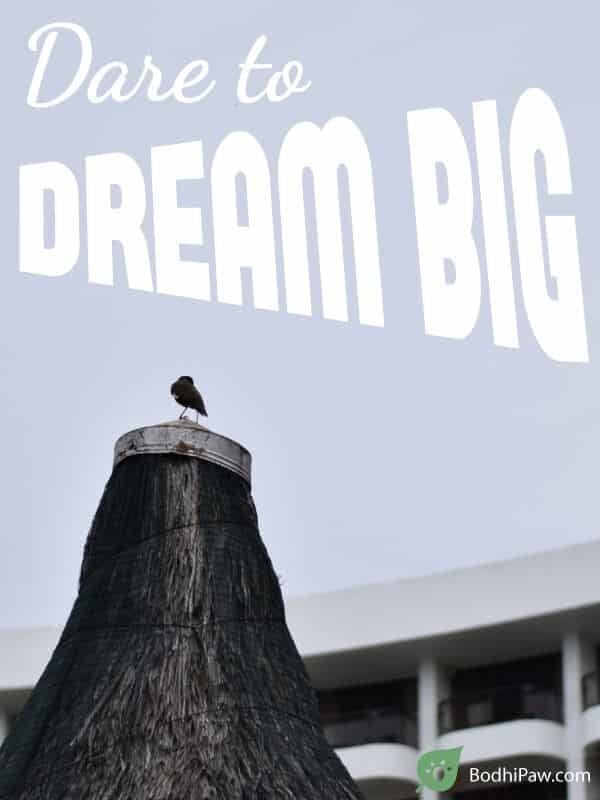 No matter where you are in life, dare to dream big, and dare to follow your big dream.
Perhaps you're deep in the metaphorical well of a new low point in life, it doesn't matter — keep your chin up and look up — see that opening of the well from you are? That's where your dreams are. Never give up on dreaming. Climb that well wall, you will be there, some day, as long as you don't up.
Perhaps you've reached a new peak in your life, achieving feats that you didn't know you could before. It doesn't matter — dream bigger — from the peak that you're standing, look for the next, higher peak to climb to. Constant struggle to improve is what we human do. It doesn't mean that you need another million dollar or two or a bigger car. Your next peak could be having perfect health or a happy family.
Keep on dreaming, dreamers.
---
Did you like this photo or article?
---
License
This article and the accompanying quote photo(s) are licensed under this Creative Common license. So feel free to use it on your blog or anywhere you like!

Attribution-NonCommercial-NoDerivs
CC BY-NC-ND