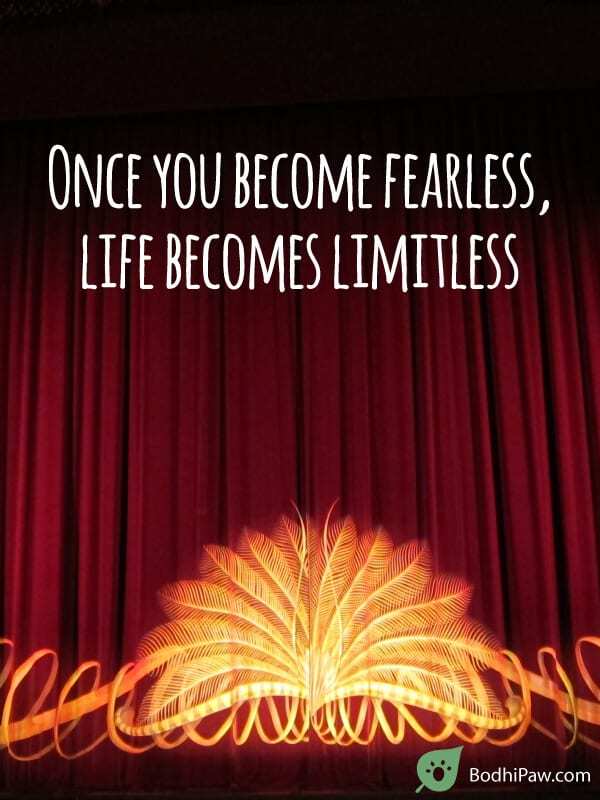 ONCE YOU BECOME FEARLESS, LIFE BECOMES LIMITLESS
A motivational quote for those of us who are anxious and uncertain about what's to come.
An encouragement for us to recognize our fears and understand what causes them.
It offers a reward that our life and our potential will become limitless if we can manage our fears properly, to get them to fly in formation.
---
Did you like this photo or article?
---
License
This article and the accompanying quote photo(s) are licensed under this Creative Common license. So feel free to use it on your blog or anywhere you like!

Attribution-NonCommercial-NoDerivs
CC BY-NC-ND